Our
Network
Our datacenters are equipped with multiple fiber-optic connections, advanced network infrastructure, UPS, autonomous diesel power generator, temperature control, anti-intrusion and anti-fire systems and are staffed oniste 24/7/365.
Software
Platform
Our software platform includes several unique features that make the difference, such as a special Load Watchdog that checks the workload levels and immediatelly restores non responsive services in case of anomalous overload peaks.
Reliable
Hardware
We continually upgrade our network hardware and technology infrastructure to ensure we provide our clients with the very latest professional business hosting and server solutions. We currently use Dell servers.
Support
Center
We provide our clients with professional telephone, live chat and email customer support services during normal business hours together with 24/7 emergency support to ensure your piece of mind.
Customer
Review
"Pure Hosting helped us deploy a professional custom server solution when our business was rapidly growing and our old system couldn't handle the load anymore."
About
Pure Hosting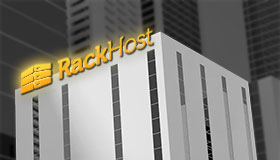 As a division of Network22, Pure Hosting has been providing professional business hosting and server solutions to clients from around the world since 1999. Our dedicated team of technical executives curently manage more than 1000 business domains and servers maintaining a 99.99% uptime guarantee giving our clients complete satisfaction and piece of mind.